Images of Research 2023 Voting
Community Conscious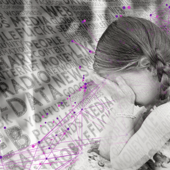 Mum, Dad, what about MY privacy?
Karen Renaud
The forthcoming arrival and subsequent milestones of a child's life are naturally celebrated and shared by many parents. However, by the time they reach 18, their entire life history is already out there, digitally recorded on a variety of platforms easily accessed by all. Referred to as "Sharenting", our research is exploring the bigger picture of children's privacy rights and its ever-increasing potential to enable identity theft.
Image: © 2023 Karen Renaud
Community Conscious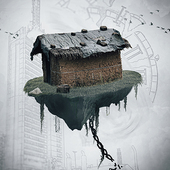 Preserving the cornerstones of our cultures
Samuel Etopidiok
Historical buildings stand as an irreplicable link between past and present but appreciation and preservation of these buildings varies greatly across the world. Many of Nigeria's important heritage structures lie neglected, in danger of being lost altogether and their legacy with them. Our research is exploring the role of historic structures in maintaining cultural identity, and aiming to develop a theoretical framework to safeguard the historic buildings of South-South Nigeria.
Image: © 2023 Samuel Etopidiok
.
Collaborators: Patrick Okpeku, Abekwuchi Wokomaty
Responsible Research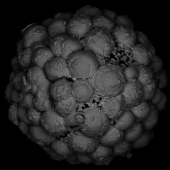 'Cementing' the future of sustainable construction
Marcella McIlroy
This microscope image shows a crystallised calcium carbonate sphere grown from bacteria, in the lab, in our quest to develop green technologies to strengthen soils and other materials. Inspired by shellfish's ability to reinforce their shells and isolate irritants within, our research seeks to mimic their superior mechanical properties. With a particular focus on the construction industry, our ultimate aim is to create environmentally-friendly alternatives to cement.
Image: © 2023 Marcella McIlroy
.
Collaborators: Dr. Paul R. Edwards
Community Conscious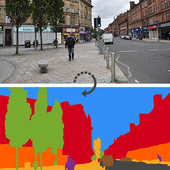 A new perspective on urban design
Madhavi Patil
The density of components – buildings, people, vehicles, greenery etc (illustrated) – in towns and cities is fundamental to both functionality and visual impact. However, the importance of each of these elements is often perceived differently by urban planners and citizens. Incorporating the user's perspective, our research aims to assist design experts to create more positive urban environments that meet citizens' usability and wellbeing needs.
Image: © 2023 Madhavi Patil
Responsible Research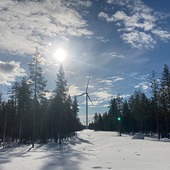 Optimising Wind Turbine Lifetime Assessment
George Elderfield
The typical lifespan of a wind farm was estimated at around 20 years, based on assumptions about likely weather conditions experienced and anticipated turbine fatigue. Collecting data from wind farms over the years, we have developed a methodology to more accurately predict the lifespan of these turbines. Applying the model and measurements, owners can now determine the ongoing health of turbines and test improved control strategies to maximise their performance.
Image: © 2023 George Elderfield
.
Collaborators: Natrual Power (partner company) and Adam Stock & Abbas Kazemi Amiri (University of Strathclyde)
Community Conscious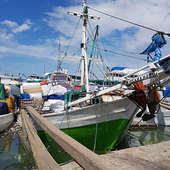 Sustaining Indonesian traditions, skills and lives
Eka Ardhi
Traditional boat building and their use for transport, tourism and industry is crucial in Indonesia, particularly to remote coastal and island communities. However, the harsh marine environment and their lack of safety and reliability often make wooden boats inadequate. Our research aims to identify safety gaps in traditional ships and recommend improvements to ensure greater safety at sea, whilst preserving the culture of traditional ship building and skills of local communities.
Image: © 2023 Eka Ardhi
Healthy Society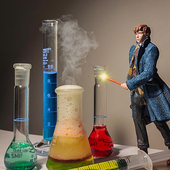 The magic of nanotechnology
Hakam Alaqabani
One of the main founders of chemotherapy, Paul Ehrlich first introduced the concept of targeted therapy as a "magic bullet" for tumours around 100 years ago. Aiming to devise new therapies and overcome the side-effects of chemotherapy, our research is in the same vein. We are developing new drug delivery systems, using nanotechnology, to treat cancers more quickly with less adverse effects, to improve patients' quality of life.
Image: © 2023 Hakam Alaqabani
Responsible Research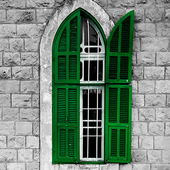 Design: beyond the surface
Hazar Marji
How would you open the window to see inside? A simple enough task, however, subtle differences in approach would inevitably occur from person to person. Echoing this concept, our research is exploring the differences and similarities, locally and globally, in the design thinking process. Gaining insight to individual design processes adopted by Jordanian and Scottish students, the outputs will be used to develop a more effective study plan for future students.
Image: © 2023 Hazar Marji
Technology Transforms
Solar power to the people
Aran Eales
800m people don't have access to electricity, mostly in Sub-Saharan Africa. Solar microgrids offer low-carbon, affordable and reliable electricity access to communities unlikely to receive a grid connection in the near future. Working with local partners, we installed this solar microgrid in Malawi, providing significant benefits to the local community. Our ongoing research outputs will also inform recommendations to scale this technology, to achieve Sustainable Development Goal 7.
Image: © 2023 Aran Eales
.
Collaborators: Damien Frame (UoS), United Purpose Malawi,
Technology Transforms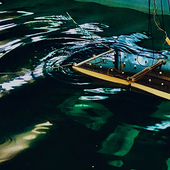 Offshore renewables: riding the waves
Abel Arredondo Galeana
Offshore wind turbines are subjected to great strain by weather extremes and the force of waves. However, our research has determined that flexible floating platforms can absorb some of the impact, making renewables at sea more resilient. Through design of large floating structures, we aim to revolutionise offshore energy production, reducing the cost of new installations, and therefore enabling the delivery of cheaper energy.
Image: © 2023 Abel Arredondo Galeana
.
Collaborators: Professor Feargal Brennan and Dr Saishuai Dai
Technology Transforms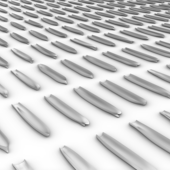 The shape of ships to come
Shahroz Khan
With the pressing need to combat climate change, greener designs for complex engineering objects like ships are essential. Our research focuses on harnessing the power of generative AI to create innovative solutions that contribute to a greener future for shipping. The image depicts ship designs generated using our tool that allows designers to explore new and unseen design spaces for more sustainable and efficient ships.
Image: © 2023 Shahroz Khan
.
Collaborators: Dr Panagiotis Kaklis, Univeristy of Strathclyde; Dr Kosa Goucher-Lambert, University of California Berkeley
Responsible Research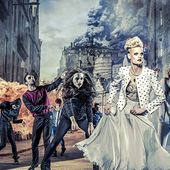 Dressing Our Way to Extinction
Marsaili Mainz
The rise of fast fashion has fuelled mass consumption and a thoughtless throwaway attitude towards clothing. Responding to the demand it has created, the fashion industry churns out cheap clothing at huge cost to the environment. Our research aims to break the vicious cycle; empowering the consumer with knowledge and the ability to reduce demand, industry could be forced to adopt a more sustainable approach to fashion.
Image: © 2023 Marsaili Mainz
.
Collaborators: Retoucher: Damiann Shields. The Model Team. Main Model: Anna Freemantle
Responsible Research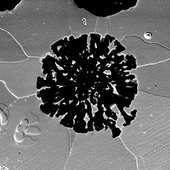 Discovering the disease lurking within
Obey Suleyman
Discovered during analysis of a cast iron wind turbine component, this microscopic graphite particle not only looks like a virus but can act like one too. Just as viruses break down cells, irregularities in materials can cause premature failure and reduce component service life. Through better understanding of material behaviour, we aim to create more robust processes for recirculation, remanufacture or re-use of components, therefore making wind energy fully sustainable.
Image: © 2023 Obey Suleyman
.
Collaborators: Maider Olasolo, Tiziana Marrocco, Fiona Sillars
Healthy Society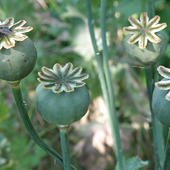 Sustaining the growth of pharmaceuticals
Veronique Seidel
The opium poppy (pictured) is one of the most well-known medicinal plants on the planet, used to produce substances such as morphine and codeine. We are exploring the potential of a variety of plants for their potential to produce sustainable new medicines, to tackle global health issues such as Covid-19 and other infectious diseases, diabetes, cancer, depression, anxiety, and Alzheimer's disease.
Image: © 2023 Veronique Seidel
Technology Transforms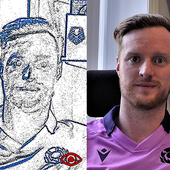 Vision: Humans Vs Computers
Paul Kirkland
Human vision is a seamless stream of events, while robots process disjointed images, like camera snapshots. Adopting the silicon retina, our research aims to help robots see in a similar way to humans, enhancing their vision capabilities. This breakthrough has the potential to reshape small-scale robotics and improve the responsiveness and safety of autonomous vehicles, bridging the divide in perception.
Image: © 2023 Paul Kirkland
Technology Transforms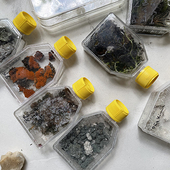 Sowing the seeds for greener cities
Kimia Witte
With so much competition for useful space in towns and cities, ensuring citizens have enough access to nature can be a tall order. However, the key to greener urban spaces lies within these little containers. Our research is developing a living paint, and the potential to grow vertical gardens where ground space is limited. The lichen-embedded paint has numerous benefits: capturing carbon dioxide, detoxifying air and improving biodiversity in our cities.
Image: © 2023 Kimia Witte
.
Collaborators: Vertical Forest CIC Team
Responsible Research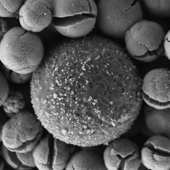 Eating away at the microplastic problem
Juliane Simmchen
Viewed through a microscope, this tiny piece of plastic is effectively being devoured by Pac-Man-like 'TiO2 micromotors'. These easy to make particles are known as 'active matter' – an emerging technology with huge possibilities from drug delivery to environmental clean-up. Our current research is exploring their ability to collect and break down plastics in a marine environment, and therefore their potential to provide a scalable and inexpensive solution to ocean pollution.
Image: © 2023 Juliane Simmchen
.
Collaborators: Purnesh Chattopadhyay, Camila Ariza Tarazona
Healthy Society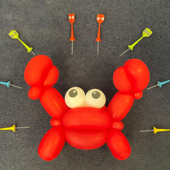 Fighting cancer
Christine Dufes
Genes could be promising medicines to treat cancer, but their use is limited by a lack of carriers able to specifically deliver them to tumours. We have developed a new "seek-and-destroy" nanomedicine that has led to the disappearance of up to 90% of tumours in laboratory settings. This image shows the cancer ("the crab") being surrounded by "seek-and-destroy" nanomedicines ("grey vesicles" on the arrows).
Image: © 2023 Christine Dufes
.
Collaborators: Mrs Margaret Mullin
Healthy Society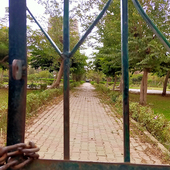 Access Denied
Dalia Aly
It is well-documented that public parks can positively influence those living in cities, improving their wellbeing. However, in Cairo, public parks are few, often neglected and left to deteriorate due to poor management, leaving citizens starved of their sanctuary. Our research is proposing the adoption of a sustainable management framework that aims to restore and enhance existing public parks, providing much-needed access to nature for all inhabitants.
Image: © 2023 Dalia Aly
Community Conscious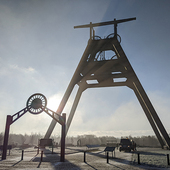 Rays of hope in cold times
Stephanie Flude
Fluctuating weather, and therefore energy generation, is one of the greatest challenges of the green energy transition. The Strathclyde-led STEaM project is investigating whether excess power generated on windy days could be used to heat water in naturally insulated, abandoned mine shafts. This stored heat could then be used in district heat networks when heat demand is high and renewable electricity production is low.
Image: © 2023 Stephanie Flude
.
Collaborators: Zoe Shipton - Project PI. Neil Burnside - Project Co-I. Gareth Johnson - Project Co-I
Healthy Society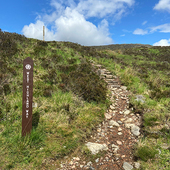 Every step is moving me up
Keith Munro
Through interviews with hikers along the West Highland Way, our study aims to understand how we use our bodies as a source of information and how our bodies interpret information from the environment around us. Participants reported that physical interaction with the surrounding environment was key to informing memorable experiences and connecting with nature through their journeys had a positive effect on their state of mind.
Image: © 2023 Keith Munro
.
Collaborators: Research supervised by Dr Perla Innocenti and Dr Mark Dunlop
Healthy Society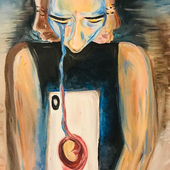 Navigating life changes online
Diane Morrow
When major life transitions affect health and wellbeing, technology does not offer support for users' needs to feel safe online. Safety and privacy online is complex, varied, and individual, leaving users with the burden of adjusting or cutting themselves off. By learning from lived experiences, our research seeks to understand people's wants and needs when going through major events, ultimately aiming to protect them from online harm and abuse.
Image: © 2023 Diane Morrow
.
Collaborators: Dr Ryan Gibson; Professor Wendy Moncur; Dr Karen Renaud; Professor Jeff Yan
Technology Transforms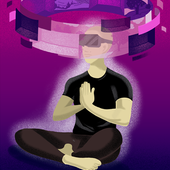 Creating calm spaces through VR
Monthian Nguitragool
Today, life can be a bit of a whirlwind and it can be difficult to find the time and space to calm our minds. Long recognised for its therapeutic benefits in the East, meditation is gaining in popularity in the West as a way to quiet the mind. With a particular focus on student mental wellbeing, our research is exploring the optimal environments for successful meditation, and the potential of VR to create the right environment, anywhere.
Image: © 2023 Monthian Nguitragool
.
Collaborators: Only myself
Healthy Society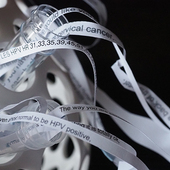 HPV: (un)cut narratives
Caroline Verdier
Human Papillomavirus (HPV) can lead to cervical and other cancers, but in many cases it doesn't. Although extremely common and often relatively harmless, those diagnosed tend to remain silent about the condition, hiding their worry and fears, significantly impacting their emotional wellbeing and social lives. Using co-creation as research, and art as a medium, this project seeks to encourage discussion around HPV and reframe its numerous – yet often unspoken – narratives.
Image: © 2023 Caroline Verdier
.
Collaborators: Lou Sarabadzic (Independent Artist) , Anne Nyyssonen (Medical Photographer)
<!-googleoff: index-> <!-googleon: index->